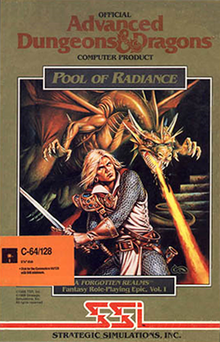 One thing that Blades in the Dark has really made me think about is fruitfully constraining the setting of a game.  The Blades setting is actually pretty big and I could think of a LOT of games I could fit within it (up to an including Exalted) but as written it ignores all of those options in favor of a very specific focus within a very specific setting.
The focus is not as small as it could be.  The variety of crew types and the size of the city both leave a lot of flexibility, but it's still a fairly narrow slice, especially when compared to most setting driven RPGs. 
Now, I admit, this is counter to my instincts. I'm a kitchen sink guy.  I want to offer readers as many tools and options as possible, and that can be great for certain things, but it definitely comes at the cost of focus. If I do zoom in, it's usually in an attempt at brevity, but it's worth noting that Blades is not a concise book.  I kind of want to deliberately subvert my own instincts and see what designing at a verbose but tight zoom would produce.
My current thinking is that its skeleton would need to be something akin to a certain style of published adventure, specifically a certain style of campaign book which evolves a particular location.  I mean, I guess I could make a game that is explicitly designed to do the Slave Lords arc, but i genuinely don't see how that would work very well, since it's just a series of dungeons and dick moves. But more specifically I'm thinking about things like Pool of Radiance or Ruins of Intrigue, where there's a specific place to play in, with content that unlocks over time.   I could very easily see narrowing a game down and saying "Here are the rules for doing this well.  There is more in the world, and maybe there are other conversations about that, but right now? We're doing just this thing". 
So now I'm thinking about other adventures that might work for this.  I mean, there's probably a whole game to be distilled out of Keep on the Borderlands, but that game might be called "Basic Dungeons and Dragons".  Dragon Heist is awesome, but I already have Blades and Dusk City Outlaws, so I'm kind of covered there. 
Going to have to go through the bookshelf for ideas, so with that in mind, suggestions are welcome.  Bear in mind, it doesn't really matter if they're good adventures (The Pool of Radiance module is…not) but rather that they're structured in a way that seems like it could contain a whole game.