I just posted about my Letter of the Law game of Blades and it was pointed out that I had not explained what that was, so, er, oops.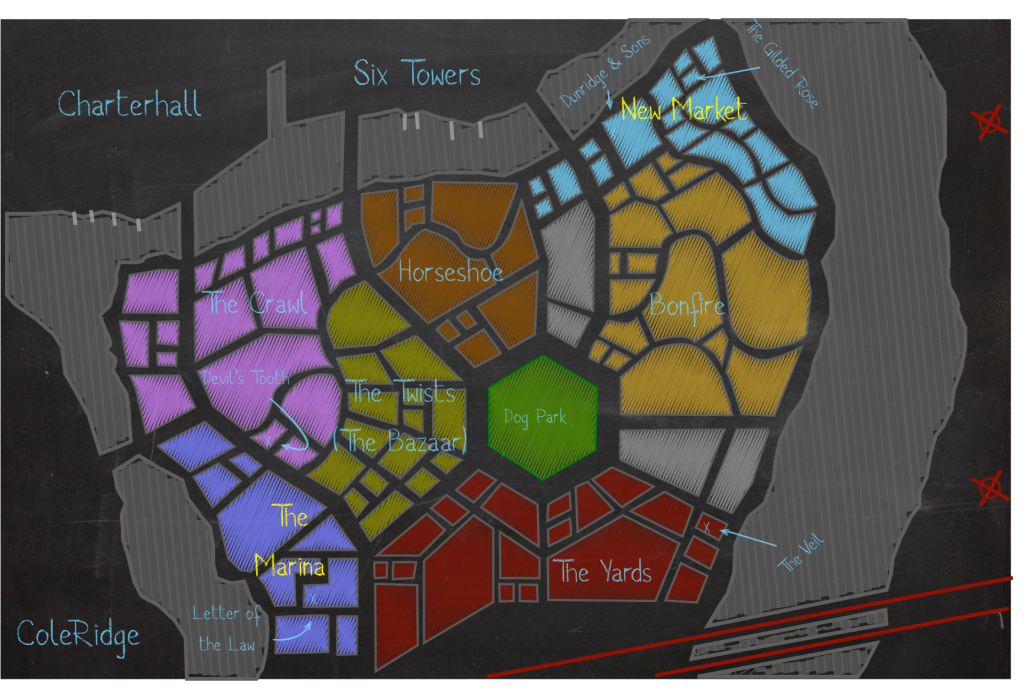 This is a game I've been running and playing online, which is a new experience for me.  We run over Google Hangouts paired with screensharing.  I looked into Roll20, but despite the presence of Blades-specific plugins, I haven't yet seen the reason to add the extra layer of complication.  Instead, I've just been putting everything into Google slides.  If you're curious, I've posted a snapshot here.
Short form, there's a strange crew of Bravos operating out of night market, with a Cutter, a Hound, a Lurk and a Leech. The name come from their HQ, which is the rare books room of a bookstore called The Letter of the Law.