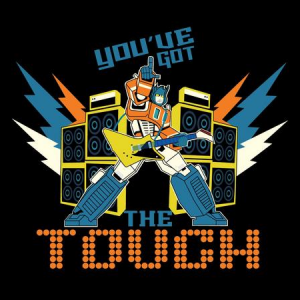 I occasionally remark, with no real explanation, that Fate is a game of nouns and Dungeon World is a game of verbs. This is probably a little flip of me, so I figured I'd take a minute to explain it a little more fully.
To understand this, understand that I see that the big sentiment that Fate and Dungeon World share is a spirit of emulation. That is, they strive to capture a certain sort of fictional ideal, not by simply reproducing it, but by reproducing the structures that enable it. That structure raises the very interesting question of what fiction is made of, and this is where the difference emerges.
Fate is predicated on the idea that the smallest practical element of fiction is descriptive of character or situation. The brave knight. The locked room. The haunted duchess. The action and interaction of these make for fiction. Notably, Fate is not terribly unique in this, and games like Heroquest and Risus use similar units of fiction.
Dungeon World is predicated on the idea that key elements are the actions that define things. The clash of blades. The race over rough terrain. The duel of wits. It is these actions which reveal and transform the other elements of the fiction. This is, I think, a focus which is fairly unique to the *World games.
Importantly, they're both right, and they offer no contradiction. Rather, they're simultaneously distinct, rather like the whole light being a wave and a particle thing. And equally importantly, this is not a pure thing- Fate has plenty of support for actions and DW has plenty of support for people and things. But that difference in approach informs many of the difference between the systems.[1]
I like this comparison because I feel it gives me greater insight into the way moves do and should work. At their most ideal, moves are the things which – if you were watching this movie – you would know that character was going to do. The ranger is going to track a dude. The Fighter is going to wield her badass weapon. In short, you can design for *World by imagining the ideal outcome, and designing back from there. That's powerful[2].
But it has also highlighted a faultline for me. The discussion of Discern Realities touched on the edges of this, but I think I've got a better grasp on it now. See, in the ideal, a move in a *Worldgame is a moment. It's that thing, and it's going down. The game is built to deliver that moment, and the move is an expression of that.
But not every moment is a moment. There's a lot of interstitial stuff along the way, and a lot of stuff that the character does is interesting and play driving, but is not definitive. Not in the same way. And that creates a bit of a disconnect. it is the difference between fighting a few thugs in the alley and the bloodied last stand against the evil warlord. The situation plays into it, but at it's heart, it's that moment when a little voice chimes up "Now's my time to shine!", your theme music starts playing, and it's on.
But, mechanically, there is no difference between that moment (move) and any other. Which is a shame.
The hilarious thing (to me) is that Fate has the same problem. Aspects are always true, but sometimes you want them to be big T True, a huge, defining element of the character, something to which all other things bend. You can play it that way, of course, but the mechanics don't differentiate.
Mind you, I'm not here to offer a solution. I've been wrestling with this one in Fate for as long as the game has existed[3] so it's somewhat comforting to be coming at it from a different angle. Perhaps I can even find something in between. I use the word casually, but I think perhaps there may be something in the idea of a moment. In the abstract, it is a fiction beat which reveals essential character (noun) through action (verb), so perhaps the solution exists when both are brought to bear at once.
Something I'll be thinking about, certainly.
---
Another core difference is that there is no true "vanilla" *World game. Even Apocalypse World is emulating a very specific vision. Fate is designed with that backplane, which is expressed through specific builds. it might be theoretically possible to articulate the "Generic" *World system, but I doubt it would be practically worth it.  ↩
It is also why both games are such genre chameleons. Just as Fate's aspect allow you to make the characters that should exist in a given genre, Moves allow you to design for the actions and activities which define the genre. If you do a highlander game, then you build from the essential action of chopping off a dude's head.  ↩
Literally. The iconic example of this was Finndo's "Duty" aspect in the very first Fate game. It was big T True and then some.  ↩