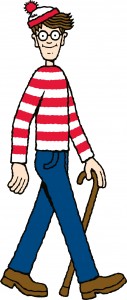 One of the most interesting things about the -World engine is that it seems to be an argument that difficulty isn't relevant. This is a pretty bold position – a lot of games have wrestled with how to handle the idea of difficulty, and that has lead to ideas like automatic success, taking 10 and failing forward, but the -World solution is, in effect, to forgo difficulty entirely. When your their comes upon a lock, it doesn't matter if it's a mid-grade padlock or a quadruple locked mithril puzzle lock built by ancient gnomes. The Tricks of the Trade roll is going to have the same odds no matter what.
On the face of it, this seems disruptive as hell. It upends a huge number of assumptions about how a game should work, and basically says that the distribution of success and failure (and compromised success) should be spread out along a certain curve, irrespective of what's going on. This has some specific benefits – because there's not increase in difficulty, there is no need for an increase in capability to represent progress. This is why Dungeon World characters generally get broader (in the range of what they can do) rather than better (absolute bonuses don't increase a lot).
It is, however, all a little bit more complicated than that. a different way to look at it is that -World system exist within a specific sweet spot, mathematically, and the point of a specific design is to align that sweet spot with an ideal vision of play. That may seem like a weird concept, but consider for a moment the idea of high level D&D play, real Paladin in Hell stuff. Dungeon world, as presented, doesn't really do that, even though it emulates D&D. Instead, it emulates a particular band of the D&D experience that maps pretty well through levels 1–9ish, depending on edition.
But Dungeon World could do Paladin in hell. You absolutely could have epic, world-shaping playbooks without changing the rules and numbers.[1] The fiction of the movies would be more sweeping and dramatic but the underlying system would not need to change. But you cannot practically mix those two levels of play.
That seems like an obvious thing to say, but if you play Dungeon World, you might think about it and think "why not? He may be an archmage and I may be a peon, but we both face a hard choice on a 7–9, and since we're not actually rolling against each other, doesn't that just mean that we actually can mix power levels successfully in accordance with cinematic logic?"
And it's a good question. But no, or at least mostly no, for two reasons that both come back to difficulty.
See, -World may look like it forgoes difficulty, but it can't quite pull it off, so instead it moves it off someplace discrete.
The first place is damage. In any roll where damage is a result, it is the stand in for the margin of success. Damage output is a critical part of a playbook's design and of the game as a whole. This is the first real barrier to mixing "tiers" of play. it is totally cool if an ogre has 19 hit points in Dungeon World and a Balor has 19 hp in Paladin in HellWorld because they are comparable challenges. But the fiction becomes hard to maintain when the shatterer of worlds is only as tough as an ogre (or vice versa).[2]
The second, and more subtle barrier, is the question of when you roll the dice. To go back to the question of the two locks at the outset, the reality is that in play, the GM would probably say "The ancient door is too complicated for you to open with your lockpicks, you'll need to [DO SOMETHING AWESOME] first."[3]. And that's not a bad thing, but it's a bit of a blunt instrument. Rolls occur in a fairly narrow band in -World, and while that's true in every game, it's a bit more of a hard boundary. In games with difficulty, the GM can lean on the dice in grey areas, and allow rolls with a slim chance of success rather than rule one way or another.
And that reveals a fascinating bit of sleight of hand. Often, when a GM calls for a roll with a very high difficulty, she is counting on failure. This is a bad habit, but a common one, because inevitably there will be an unplanned success, and if the GM is not ready for that, then things can go badly. The -World system does not allow the luxury of that mistake[4]. If the dice are on the table, then so is success[5].
This is the real barrier to mixing tiers – the different fiction means radically different rules for when you get to roll and when you don't. The archmage will largely be able to solve all the peon's problems without ever rolling the dice, which feels kind of crappy for the Peon. This is made worse when the Peon doesn't even get to roll against the Archmage's problem.[6]
This is, I should add, not a criticism of the -World system, and it should only be taken as one if you think any one system must do and be all things. -World made some specific tradeoffs that allow it to excel within its intended space rather than to be all encompassing.
I think of it a little bit like one of those Where's Waldo pictures. Most games are like the whole picture – interesting, dynamic, but maybe a bit overwhelming. -World takes a piece of paper, cuts a hole in it, then covers up most of the image so you can really pay attention to the part it reveals. Don't like that chunk of the picture? Hack it to move the hole somewhere else. You're giving up the broader picture, but at the same time you're increasing your engagement with it. And depending upon how you look at things, you might be more likely to find Waldo that way.
And to bring it all back to difficulty, it teaches an interesting lesson that's been on my mind when I look at things like 4e, Final Fantasy or Exalted through a -World lens.  When you come upon a design problem where the traditional solution is to change the difficulty, in the -World mode, the right solution might be to change the game.
That's kind of cool.