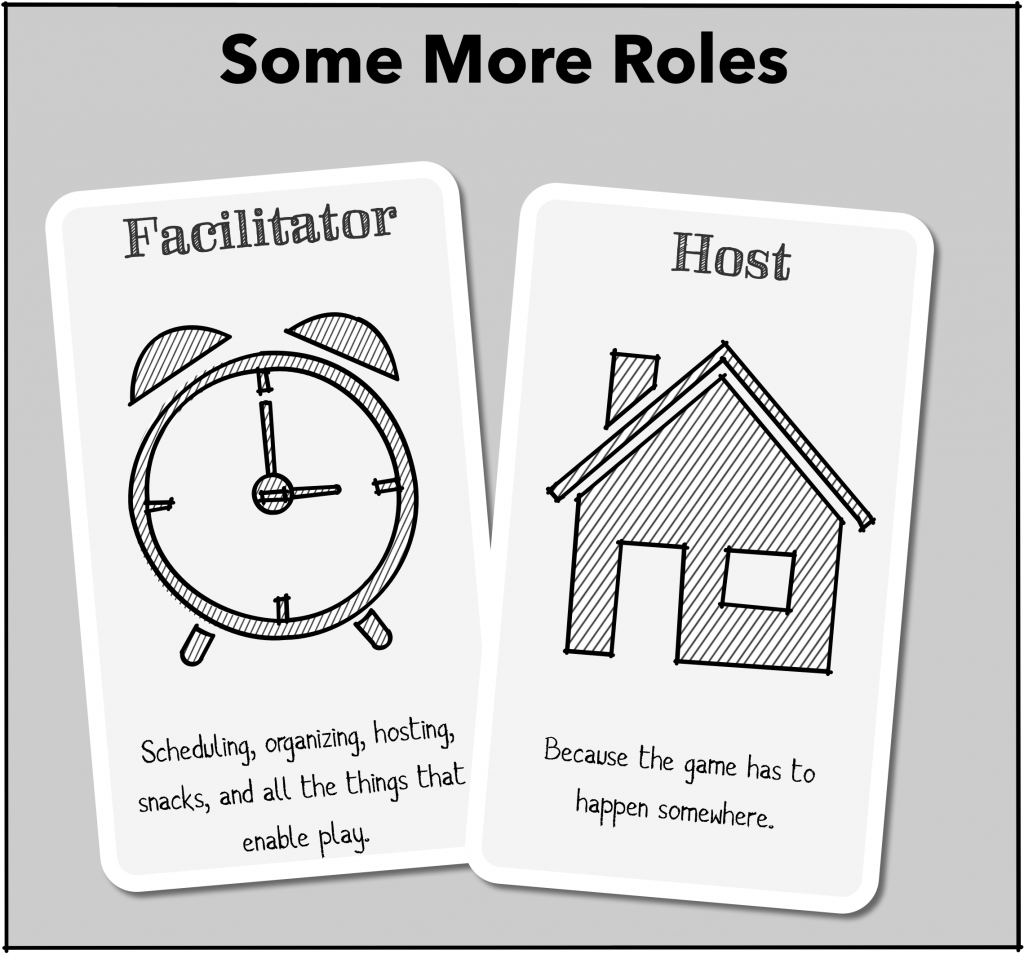 So, up til this point I've been talking about GM roles in terms of what responsibilities might be picked up by the game.  It is possible that the GM can do less heavy lifting as an authority, entertainer or celebrant if the game is designed to account for that.
But there are a couple of other roles that traditionally fall on the GM that are probably not something that the game can provide, the roles of host and facilitator. These are both roles that are outside of the game, but are all the same necessary for the game to happen.  The facilitator is responsible for the logistics of the game – scheduling it, making decisions about where it will be, who will be in it, making sure everyone has supplies and generally making the game possible.  The host role is complimentary (and sometimes synonymous with) the facilitator – providing space to play and all the things that come with that (parking, seating, lighting, a reasonable environment and so on).
As a young gamer, I developed a habit of considering these to be GM's roles.  Sometimes someone else might take responsibility for hosting, but they tended to take on the minimum responsibility, otherwise deferring to the GM as facilitator.  Everything else was pretty much on the GM.
The roots of this were not great.  At least in my experience, the GM was the reason the game was happening, and if the GM didn't make it all happen, then the group could just do something else with their evening.  Baked in that is an assumption that the group is kind of grudgingly playing, which is a very high school kind of take on it.   I grew older and grew out of those patterns of being embarrassed about my hobby and desperate for players, but that habit that the GM had to "make it go" stuck with me for a long time.
That was pretty dumb.
See, while these roles are ones the game can't provide, that doesn't mean that the GM is solely responsible for them.  Everyone at the table wants to be there, and this sort of load can be distributed. Hell, doing so will make your game better – not only does it give the GM more bandwidth to focus on what she's there to do, it helps eliminate lingering ideas of GMs being "in charge" of the game in some creepy or unhealthy way[1].  When the work around a game is everyone's job, it is easier to accept that it's everyone's game.
For some of you, this is all probably obvious.  It's possible that you never fell into the bad patterns in the first place.  I genuinely envy you that.  But for the GMs out there who are running themselves ragged in service of their games, take a second and consider whether you are clinging to these roles out of genuine necessity, or if it's just a function of habit.
EDIT: Other roles that have come up in discussion of online play and LARP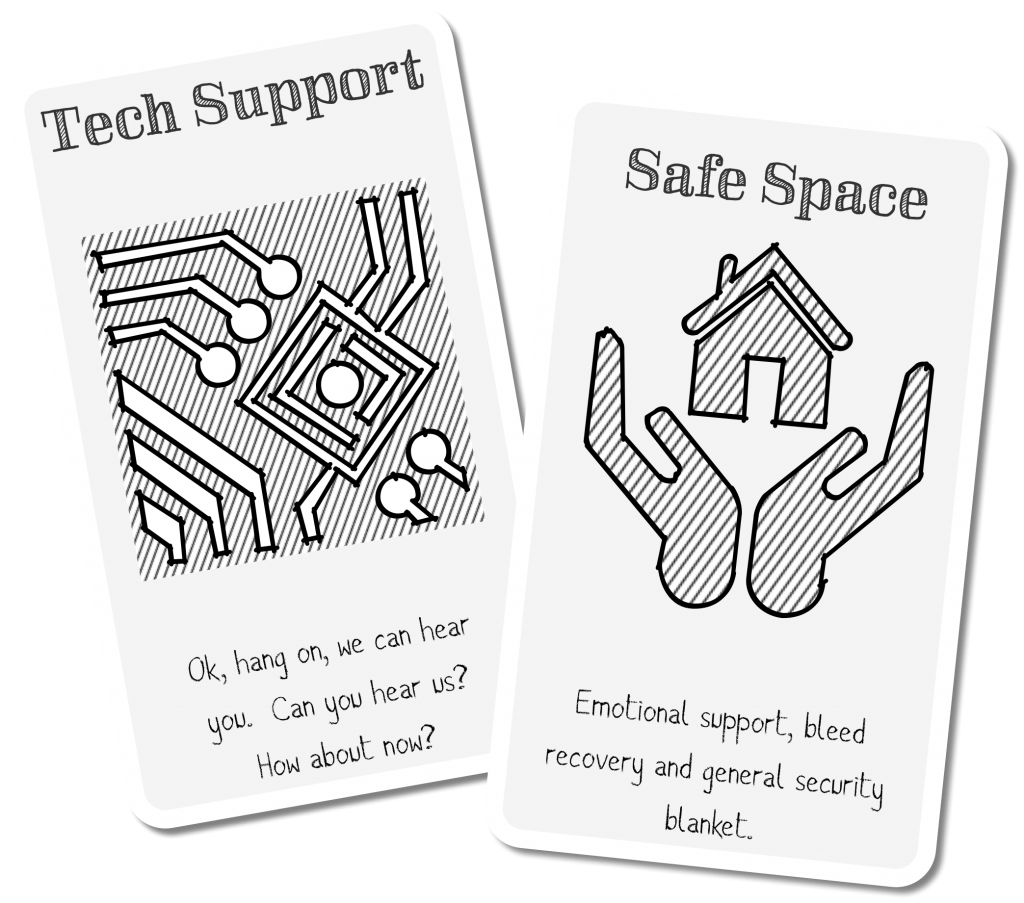 ---
1 – Because if you see GMing as being about power, you want to claim as many roles as possible to assert that power, even if it's a pain.  Sure, it may suck to schedule things, but if you get an emotional reward from being in charge, then this helps reinforce that.  It's not automatically a bad thing, but it is a red flag – if your enjoyment of play is predicated on maintaining a power dynamic, there is a good chance you are using the wrong tool to find your happiness.