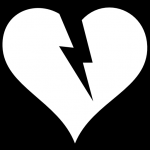 I'm intermittently working on a terrible idea of a game, a fantasy heartbreaker which I've currently title "NMMDI" or "Nyquil Made Me Do It". This is the actual working title, on the cover, in Papyrus. I have no better way to insure it gets a real name if I ever finish it.
The idea behind it is to make a pretty standard fantasy heartbreaker with characters, gear, strong GM and so on, but with sensibilities from more recent games. I actually took the D&D Red Book as my template as I started out, though I'll deviate a little bit by the time it's done.
The mechanical stuff may be a future topic, but I realized I wanted to share one section from the definition of terms, because it illustrates somethign which has gotten important to me over time.
At the Table
When the rules talk about a player they mean someone sitting around the table (or in the chat) or otherwise playing the game. Everyone is a player, but some players have one or more roles. The Host is the person whose home is being used for the game. Online games and convention games may not have a host, but those situations should be pretty clear. The Organizer is the person who took responsibility for scheduling the game, keeping track of who can and can't come and so forth. A Proctor is a player who brings supplies for the game, including refreshments. The Game Master, abbreviated as GM, is the player responsible for facilitating and driving play, providing opposition and a great many other things. Other players are Play Masters, abbreviated as PMs[1].
It is expected that there be overlap between the roles. A PM may also be Host and Proctor, another PM may be Organizer, another PM may also be Proctor, and the GM may well have no other roles besides GMing. It's important to communicate the roles between the players so everyone has a clear set of expectations, but it also has some impact in game. There are bonuses that go along with most roles, and if you expect your GM to also be Organizer, Host and Proctor, then those bonuses go to her!
So, first, yes – there's a small pool of awards that get handed out at the beginning of each session to reward the players who have helped facilitate the game. If any of those dice don't get allocated (which is to say, if the GM also has to facilitate the game), then they go into the GM's pool to mess with stuff. In fairness, that's not much of a penalty for the players, but my hope is that the rewards both incentivize and normalize other players taking roles in making the game go. I know that in some groups this is taken as a given, but in others, the GM also has to effectively project manage the whole process, which kind of sucks. If the GM has to do more work in play, then it's too much work, and if you're playing a game where the GM doesn't do more work, then why is only one player doing the out of game work?
Overall, the challenge of writing a game with no assumptions has been really fascinating, and it shows up a lot in things like this – the ideas surrounding the roles of the people at the table. It also means writing a lot more than I'm used to. Not sure whether it will ultimately produce anything worthwhile, or if it's just going to be a sharpening stone. But it should be fun either way.
---
That PM thing? At first, I felt awkward about it as overly contrived, but as I've written more text, it's proven SUPER helpful for clarity while simultaneously suggesting that everyone is a player, which is kind of a big deal for me.  ↩