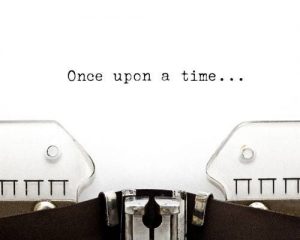 I have been using stories a little bit wrong in 7th Sea. Not, like, technically wrong, but I think I've been emphasizing them incorrectly. I've been treating them as an advancement mechanism that shapes story rather than a story shaping tool that provides advancement.
That may seem distinction without a difference, so let me step back a little bit. For the unfamiliar, the story mechanic works roughly as follows: The player comes up with a story idea for something they'd like to play – say, they'd love to rescue a handsome prince from kidnappers – then figures out how that should go in very rough strokes. For example, they might want a story where:
The hero dances and flirts with a prince at a high society party
The party is interrupted by kidnappers! Chaos ensues and the prince is kidnapped!
The Hero pursues the kidnappers and rescues the prince after a desperate chase!
The GM will handle the details, but it's expected that this story will happen in game, and when it completes, the player gains advancement equal to the number of steps in the story (3, in this case).
Now, here's the kicker – as part of coming up with the story, the player is also expected to have an idea for what they intend to advance – the reward. And because these are RPGs, that datapoint has assumed some amount of prominence, so that it is easiest to think of stories in terms of their reward. That is, I need 2 points to buy my sorcery, so I need to create a two point story to reflect that.
It is hard to fault that logic, but it also produces somewhat lopsided stories because it skews them very superficially towards an end. Sometimes's that's fine – our Doctor's pursuit of the Wealth advantage has been a straightforward story of setting up foreign investments, no problem. But I feel like our Fate Witch and Captain have gotten short shrift, at least in part because Sorcery stories are always 2-steppers (which gets a bit repetitive, since it is expected to be bought multiple times).
This is the problem I want to address – I want players to be more free to aggressively frame stories that are interesting to them, without needing to stress about sizing them just right. And I don't think that requires any specific change, just a little bit more mindfulness and flexibility on my part. I need to get the stories first, then work out how we want to handle rewards.
Curiously, this is the least problem for the character with the clearest advancement path. Our swordsman's advancement priorities are pretty straightforward: 4th dot of Weaponry, 5th dot of weaponry, then other stuff. He's hit those goals, so advancement is mostly filler for him now – he can get more badass, but the pressure is off. I suspect it will be a while before he's completely out of things to buy, but it has planted a bug in my ear to maybe start thinking go other rewards for stories (specifically, setting-shaping ones).
I also am trying to figure out how to handle on other story-based complication: mobility. Because we have a ship-based game, players often find their stories paused because the next step is someplace else. For example, our Doctor is working on a 3 step story where she found investors and set up an office in Kirkwall, but has needed to get back to Vendel to set up another office to finish out the story. They're finally going there, but she's been (perhaps unfairly) jammed up for a couple sessions, solely because the events in play have kept the players elsewhere.
And, yes, this is partly on my head – juggling all my player's stories is my responsibility, but at the same time I do not want to overly constrain their options – after all, part of the point of having a ship-based game is the freedom it allows.
One last thought: This maybe sounds a little complain-y, but this is all out of love. Stories is a FANTASTIC mechanic, and my interest in tuning it is a reflection go how much it excites and engages me.