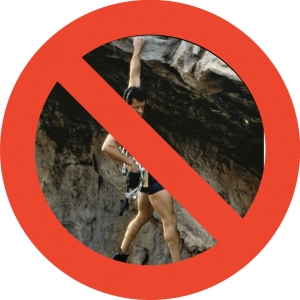 The Invisible Sun kickstarter has me thinking a lot about how to handle gameplay in a world of erratic schedules and spotty attendance. I think there are a lot of techniques for dealing with this that I either take for granted or don't think about very much, and I would like to really unpack them into something useful.
The rub is that there are two different categories of issues here, one that stems from an excess of time, one that stems from a shortage. There are a lot of great techniques for dealing with an excess of time – flashbacks, one off scenes, bluebooking, parallel play and so on. These are great ways for players to participate in the game outside of the time at the table, and these contributions can be pulled into play. This is fun, and I'll totally get back to it at another time, but my real problem is at the other end of the spectrum.
What can you do when there's not enough time to play and scheduling is a problem? As folks get older and there start being things like kids and more demanding careers, this is a real concern. This is certainly the space I'm in, and I've put no small amount of work into finding tricks for dealing with this.
The first and most critical change has entailed a change to the underlying structure of the games I run. This takes a number of different forms, but their shared purpose is to make it logical for players to come and go with some frequency.
The most straightforward solution to this is to support these comings and goings in game. This isn't hard if the game has some underlying weirdness – there can be some in-setting reason for people to become dimensionally untethered, slip out of time or fall back to the waking world at inopportune moments (and re-appear just as easily). I infer that Invisible Sun does this through The Shadow, and it's a good trick.
This trick can be used in a lot of places, but not everywhere. Sometimes it's just a poor match for the setting, and you need to figure out another approach. The solution I'be found works best is a combination of fixed locations, episodic play and an ensemble cast.
Fixed location games are those that take place in one general location, such as a city or a space station. The nature of the place is such that adventure and adventure opportunities come to the location, and the heroes only rarely need to venture outside of it. Examples include Babylon 5, Deep Space Nine, and any number of fantasy cities, with the best examples probably found in shared fiction, like Sanctuary or Liavek.
One element of this location is that characters need to have a role within its context. This might be a position of importance (head of security) or just proximity (it's the port they call home) but whatever form it takes, it serves as the thing the character is doing when not in play. This is not just for color – it is the thing that provides the explanation for why they're not available. Even if it would be great to have Security Officer Rimbaldi along on this bug hunt, he's got a matter to deal with over in the diplomat wing, and he can't get free.
This idea of a role creates a problem for using starship crews or magical academies as the heart of a fixed location. It's not impossible, but you need to take steps to explicitly address why some people are only available some of the time.
Even without the role, the fixed location makes it very easy for the group to reconnect whenever necessary. If the game is on the move, you not only need to justify a departure, but also figure out how people get back together, and that can be even more of a bear.
Episodic Play is one of those ideas that seems like it should be simple, but fights against a lot of habit. As the name suggests, a session of play is more like an episode of a television show than a part of a serial. There are a lot of implications to this, but the biggest one flies in the face of decades of GM advice, some of which I have authored myself – it means you need to retire the cliffhanger.
Yes, the cliffhanger is a time-honored tradition, one very strongly baked into our lore. When you see a good depiction of gaming in the media, it almost always ends with the GM introducing something terrible then announcing "and we'll see you all next week!", to the collected groans of the table.
So this is hard advice to give, but if you have uneven attendance, cliffhangers are going to make you're life harder. Not only may you lose players between cliffhanger and resolution, you also need to deal with players who missed the cliffhanger coming in for the resolution, and there is not a lot that takes the air out of a cliffhanger like needing to re-explain it.
In the absence of cliffhangers, the goal becomes to wrap up a complete arc within one session, which requires a lot of attention to pacing. Thankfully there are a few tricks to simplify things, both in prep and in play.
In prep, take a little bit of extra time to think about the exit ramps from your scenario, sort of like inverted hooks. The iconic example of this is the dungeon – a 5 room dungeon might make for a night's entertainment, but a 50 room labyrinth is going to leave you ending mid-dungeon. That may sound anemic, but look around online – there are a lot of very good small dungeon scenarios out there, and they're worth a look. Owen K.C. Stephens in particular has a knack for them.
In play, be more aggressive in your use of the "camera" as GM. When it comes time to frame a scene, do it aggressively and generously. By aggressively, I mean start the action close to the action, and by generously I mean do it in a way that assumes the characters have been smart and competent. Using scene framing to screw players is a great way to destroy trust, but doing it generously is a great way to get their buy in.
By the same token, know when to tie things off and move onto the next scene. You don't always need to do this – sometimes players want to sit around and chew the fat. But if they're doing that 2 hours into a 4 hour session, then keep things moving. But if you can get this sense of timing down, then short scenes become a viable option. That may seem a small thing, but if your table is comfortable resolving some things quickly, then a lot more can be happening in your world without it needing to be all epic all the time.
Short scenes also mean that if your game comes to a conclusion at the 3 hour mark in a 4 hour session, you have things to do with that last hour. That relieves a lot of the stress to time things out just so.
I've mentioned time twice so far, but it bears mention a third time. Once you start looking to get in a full session in the window you have available, it helps to watch the clock. This one is hard for me – it feels counterintuitive. I want to get into the flow of the moment and time will take care of itself. But that's a selfish instinct. I don't need to be a slave to the map, but I should be aware of it.
We're just skimming the surface here, but this is one of those areas where it's worth studying what makes for good television. You don't need to go full Prime Time Adventures, but it's worth seeing what makes the episodic TV you like exciting to you and seeing how to translate that to the table.
The Ensemble Cast is another idea easily traced to television where the idea is that the entire cast is larger than you'll see in any given episode. Star Trek provides numerous examples of this – the crew of any given ship is usually larger than the number of people with actual lines in an episode. There are not a lot of techniques associated with this idea, but it's an important concept to bear in mind. Not only does it make the shifting cast (based on attendance) seem more appropriate, it impacts prep and gives the GM explicitly permission to narrow the scope of what to prepare.
What this means may depend on the GM. On the practical side, it may mean not throwing a stealth mission in when all the thieves are out on spring break. On the narrative side, it may mean you have a little bit more leeway bringing in characters personal issues because you know the scope is narrower.
***
There is one more option that I explicitly have not mentioned here: Friendly Mechanics.
Many games have rules that make flexible scheduling easier. Often, these loosen the 1:1 relationship between character and player. This may be as lightweight was a system that allows or encourages players to play NPCs in scenes that their main character is not involved in, or it could be as structured as Ars Magica's system of creating several different characters and then choosing who to play situationally.
There's a lot of good stuff in this space, but I do not consider it essential for one simple reason – it's not to everyone's taste. I can do fixed locations, episodic play and an ensemble cast with almost any game out there, shaped to the tastes of the players of that game. But once I start changing the rules, that's a whole other ball of wax.
It's a ball of wax I'm happy to tackle, but it's a topic for another time.