So, here's a thing.  Imagine a simple 3 zone fight: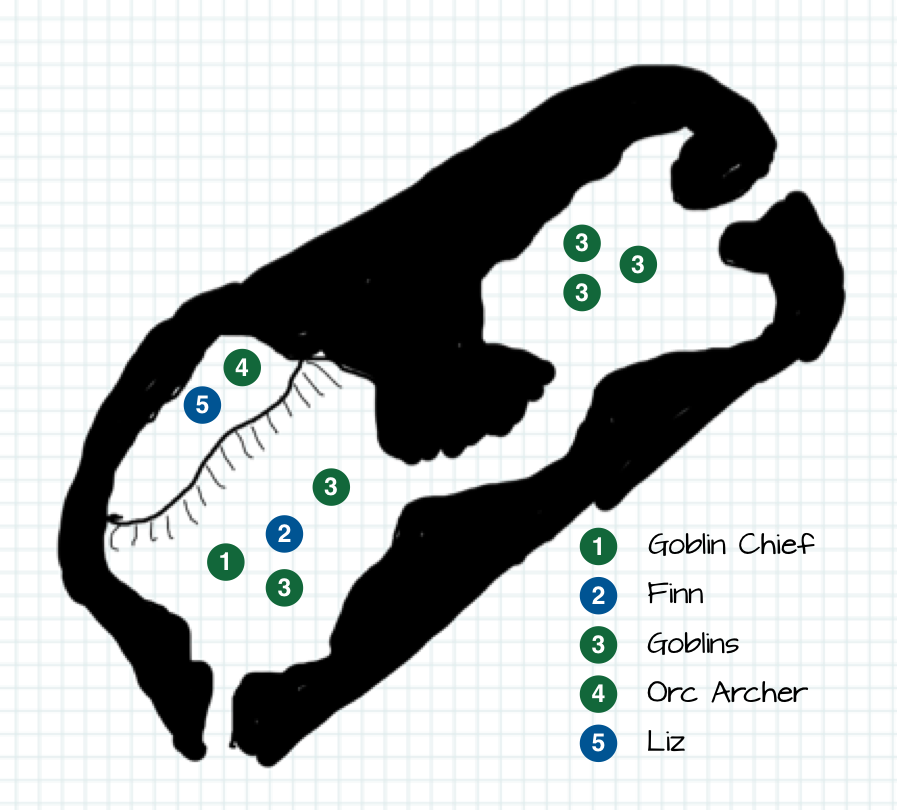 Easy to map, easy to adjudicate, but the thing that kind of struck me is that if I don't want to draw a map (even a simple one) I could really just represent the fight like this: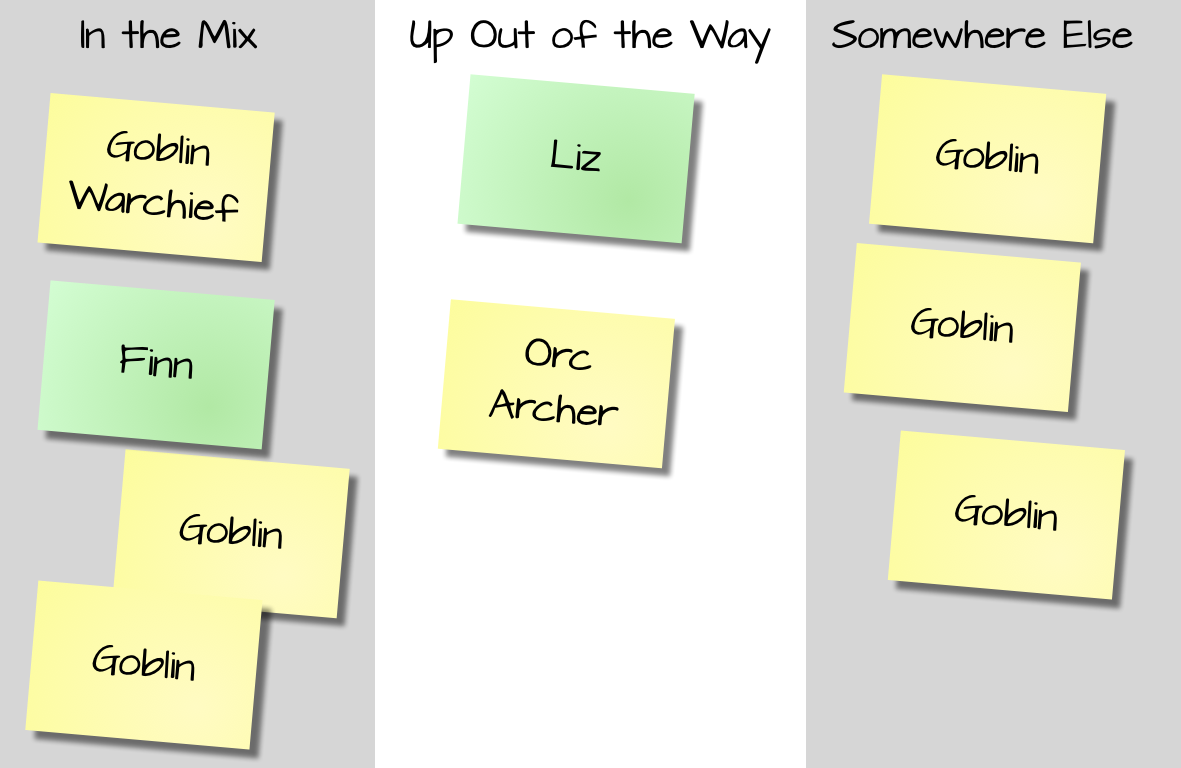 I admit, this has a certain appeal, since it uses the tools that I have on hand, and for a game like Dungeon World, where I'm really just needing to keep a general sense of the fiction, it has a loe of appeal.
But that got me thinking and it struck me there's no reason you can't do, say: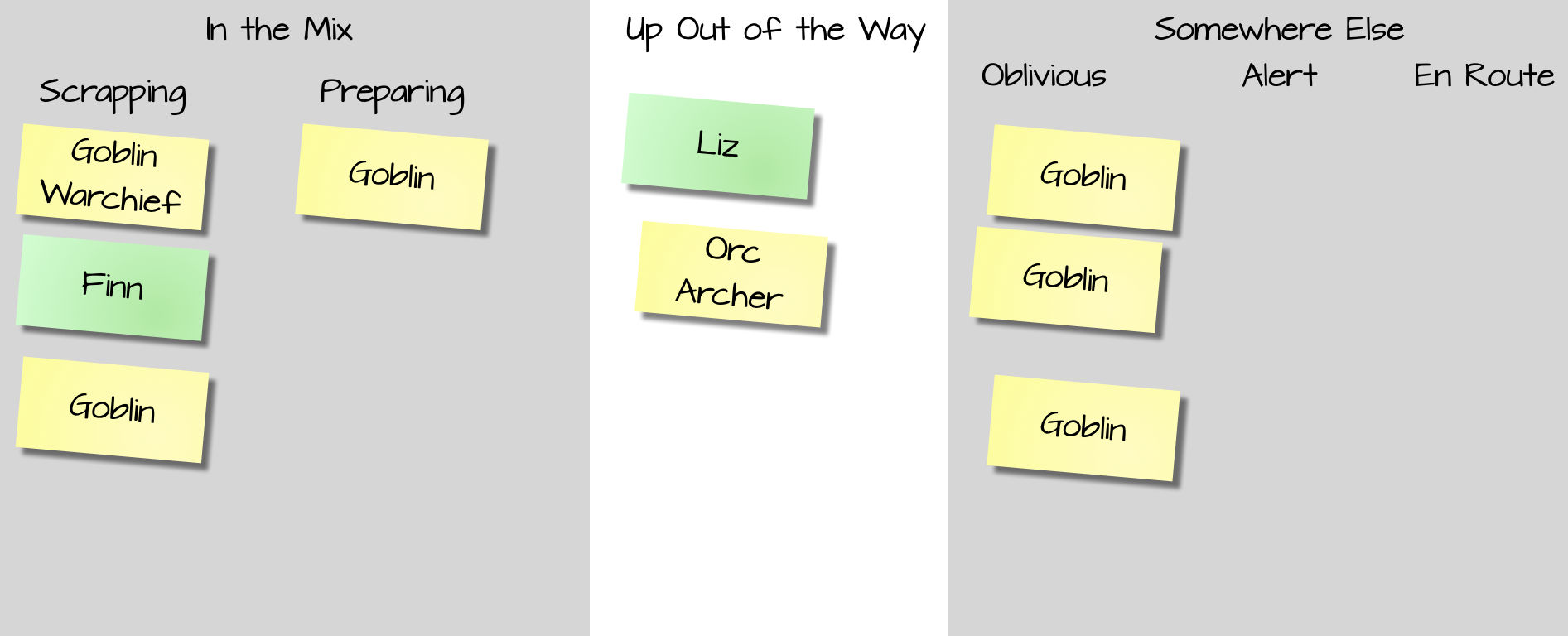 This is very rough, but it strikes me that this becomes a useful way to handle states and communicate threats (or signal hard moves) dynamically. In my mind, preparing means the goblin is about to unleash a whammy, and unless Finn or Liz do something about it (but to do so means not focusing on more immediate threats).
I need to chew on this a bit more. I'm not sure if this can be standardized enough to be reproducible, but this is something I'm going to keep in mind for future scenes, especially those with many moving parts but less strict geography (such as a large social event) where position on the chart could also be a measure of progress.