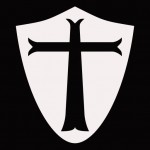 Dungeon World does an interesting thing where a character playing a class is the sole representative of the class in the world. They are the fighter or wizard and whatnot. It's a nice gimmick, and a few games use it, because it underscore the role of the characters as protagonists, not just interchangeable pieces.
Contrast that with D&D 3e, which did something very clever with "NPC classes", which followed the same general rules as PC classes, but were simply less awesome. Most NPCs who fought were "Warriors" of whatever level was appropriate, and while they were capable at fighting, they lacked the bells and whistles of the PC classes.
The game I'd like to see is somewhere between those two, where PC roles or classes are meaningful, but not unique. That diminishes PC spotlight somewhat, but the tradeoff is that it gives them a stronger social context. A world where you are The Paladin is maybe a little bit different than the one where there are a dozen Paladins, and you are one of them.
The exact number doesn't matter a lot – it could just as easily be 108 Paladins. It just matters that there's enough of a boundary that it matters, but not so much that it has no context.