I'm not going to use a screen for 5e, but I still want a cheatsheet.  The catch is that there's not a huge amount that I want to reference on the fly – the rules are largely simple enough that I can keep in mind.  I'll probably do some damage table and such, but I realized the one thing I wanted was a quick reference for conditions, and so I made one. The initial draft went up on G+, but I've refined it since then.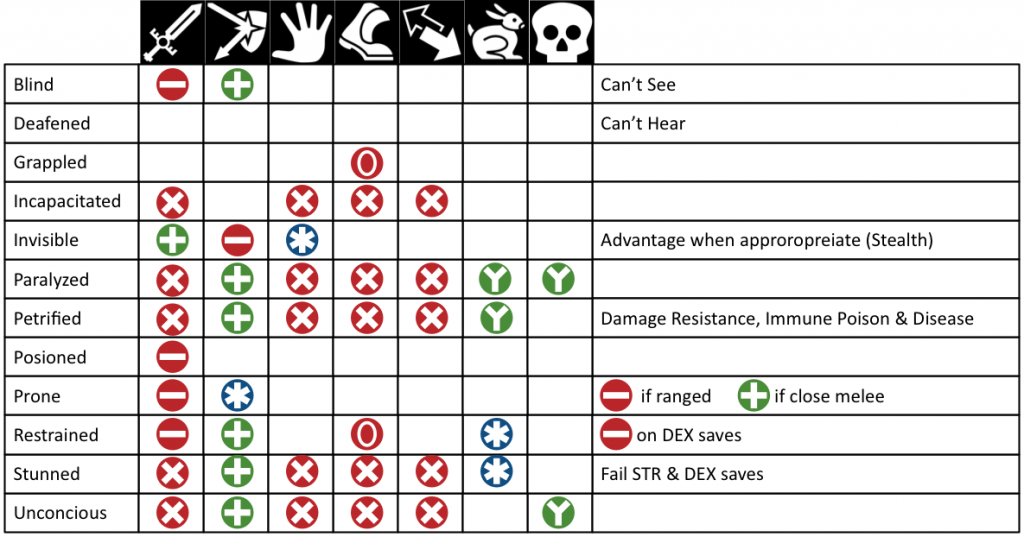 (The icons are from the ever magnificent game-icons.net)
Missing from the chart are Charmed (Can't act against charmer, charmer has advantage on social checks) and Frightened (Cannot move towards subject of fear, disadvantage while subject of fear is in sight). because those are better described in a sentence or two of text.  For the rest, I offer this key, which won't go on my cheatsheet (because I've internalized it) but might help parse my thinking.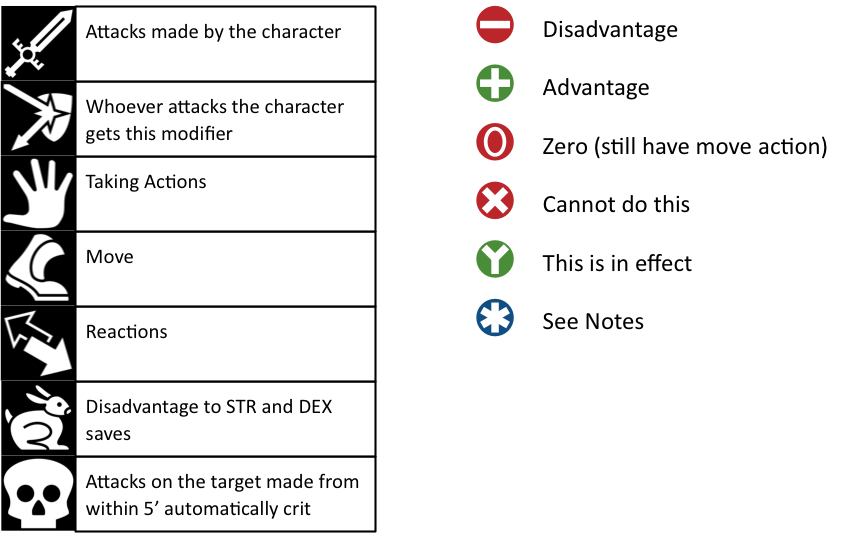 Anyway, I share in case anyone else needs a reference.
EDIT: Updated version with more color differentiation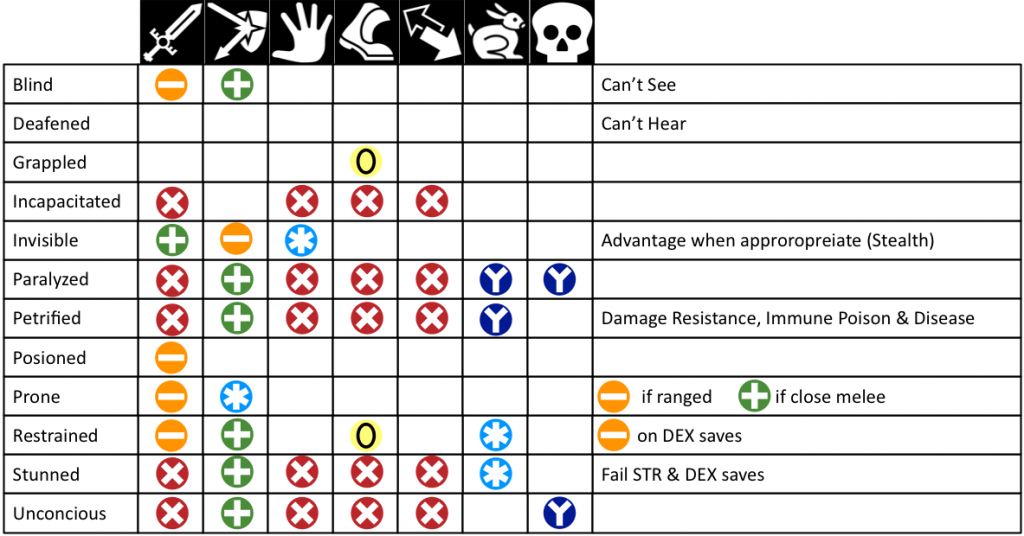 EDIT AGAIN: