Today's XKCD is brilliant, possibly surpassing even the famed "Someone is wrong on the Internet" strip. It skewers that most persistent of poisons (one XKCD itself falls victim to at times), the idea that everyone else is stupid.
Unfortunately, some people read that and think "Ha ha, that's funny.  But really. People are stupid." and I feel like there's something essential missing in their education.
See. the thing is, "smart" is a pretty bullshit metric all by itself. Individuals are alternately smart and stupid on an array of topics according to their priorities (and, of course, most often judge intelligence by the ones they excel at).  As such, any given person maps out like a crazy zigzag.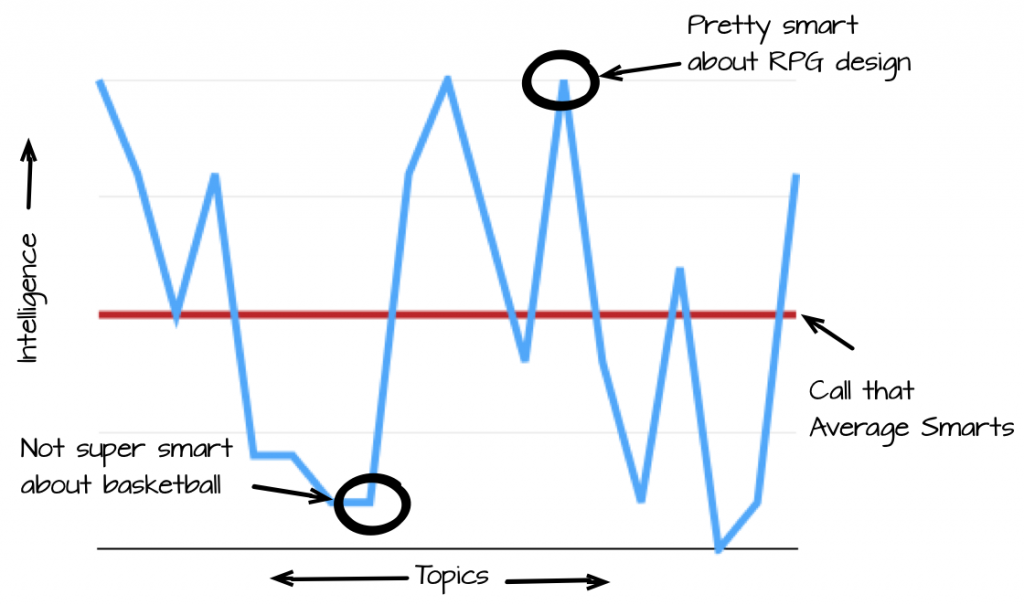 We are ultimately going to judge people by what we prioritize. So if I'm a developer who like comics and Doctor Who? Then this guy is an idiot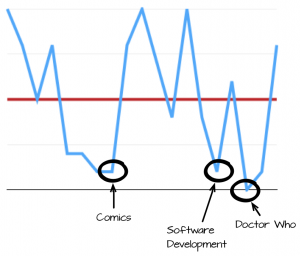 And this guy is clearly brilliant.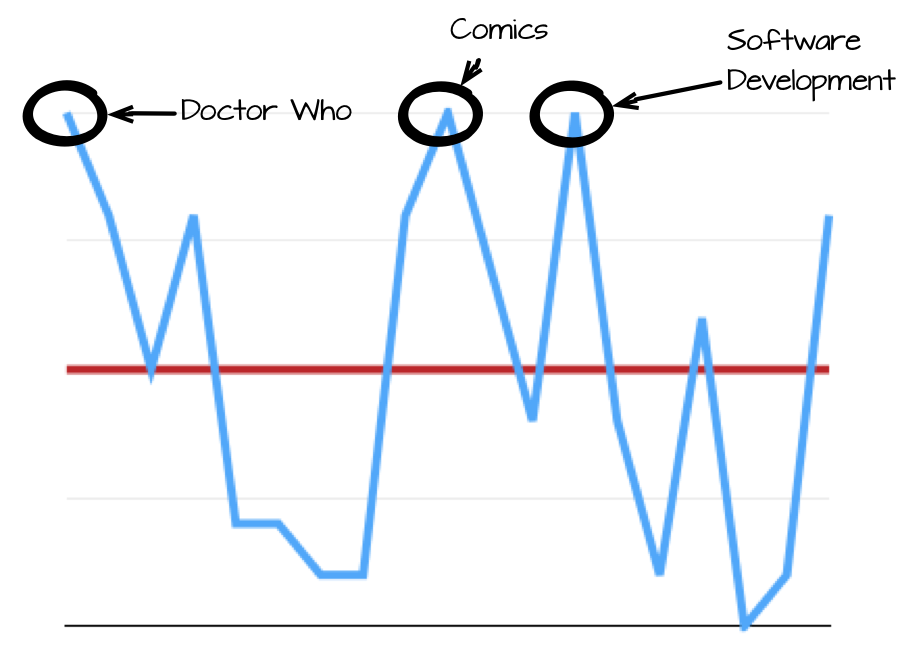 This is neither complicated nor contentious. It only becomes so if you cannot recognize that it's something that you do (where "you" includes me and everyone else).  If you can't see that, there's a good chance that: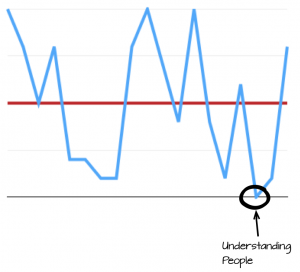 EDIT: i realized I left that on a snarky note, so let me add something important. This is awesome.  You are surrounded by people who know more than you about more things than you can count. Things that you don't even know enough about to know how ignorant you are.  That means the world is full of fantastic opportunities and really interesting people once you can step outside the comfort of what you're already smart about. Delight in it!